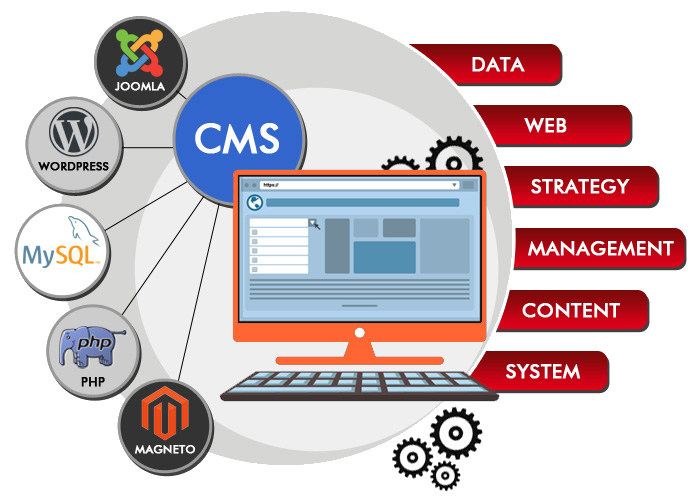 Software and Web Solutions
Core PHP
ASP.NET
HTML5 / CSS3
Angular JS
UI / UX Design
ReactJS
Blazor
Custom solutions tailored for your needs
We use the latest cutting-edge technologies to solve your problems, our solutions span from brand new applications and websites to modernizing and maintaining existing systems.
Our teams use a variety of different tools and technologies ranging from .NET, PHP, Python, SQL and NoSQL databases for the backend and various front-end frameworks such as AngularJS, ReactJS, Blazor, Vue, MVC frameworks and content management systems such as WordPress, Shopify and Joomla.
Our products range from E-Commerce, Internal Management Software, Modernization, Presentation Sites, just name it and we will do it.
We design, develop, maintain and host your custom solution in coordination with you, asking for your input throughout the process.
Server-side frameworks
– PHP Laravel
– ASP.NET Core and Framework
– Java Spring
– Python Django
– Python Flask
– Blazor SignalR
Client side frameworks
– AngularJS
– ReactJS
– Blazor WebAssembly
– VueJS
– MVC
Databases and storage
– SQL Server
– MongoDB
– Postgres SQL
– MySQL
– Neo4j
– Cosmos DB
Cloud Providers
– Azure Cloud
– Oracle Cloud
– Google Cloud Platform
Content Management Systems
– WordPress
– Joomla
– Shopify
– Magento
– Drupal
Payment Systems
– Stripe
– RazorPay
– VISA and Mastercard payments
– Bank payments
How it works
Contact us at [email protected] and tell us about your project, and our design team will set up an online meeting with you.
We will go through every point of your requirements in great detail and discuss the feasibility and how to proceed.
Once the planning is done, we will give you a quote and sign a contract.
Allow Us to Bring Your Vision to Life
Web development refers to the main non-design aspects of building web sites: script language and database programming. The work happens in the background to make a website look good, work fast and user friendly.
The front-end development is about building a cohesive structure of layout, design and interactivity using HTML, CSS and JavaScript to match the aesthetic of a design conceptualized by web designers, that allows a user, even with limited expertise, to add, modify, and remove content from a website without the intervention of a webmaster.
The backend development uses computer programmes to ensure that the server, the application and the database run smoothly together.
Our web development professionals can assist you to upgrade your current website or build a new one based on your requirements.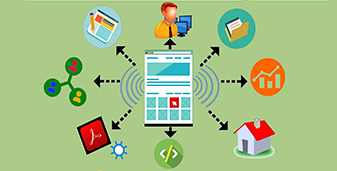 CMS Development
Websites that need frequent updates and those with large databases need to have robust, intuitive structure for seamless user experience.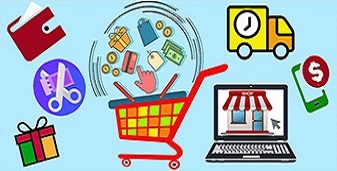 E-commerce Development
Through e-commerce web development, we convert your visitors into buyers without having physical store or shop, by adapting strategies and ideas.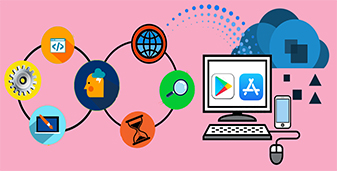 Web Application
Fully salable and economically viable web applications, with robust and flexible architecture for enhanced usability and reduced costs, for all platforms
CMS & E-commerce
Build Your Online Store With Multia2z
Customize, Maintain and Manage the contents of your website
GET A QUOTE

Magento is an open source platform that has many out-of-the-box features such as seamless third-party integrations, vast market extensions, and is scalable on-demand to handle high growth. These unique features help your business to engage with more customers by matching their expectations through a reliable and flexible platform. Your online business will be empowered with analytics, powerful data capabilities, order and shipment management, advanced payment options, and a secure infrastructure so you can have peace of mind.

In today's world, every business demands responsive websites with impressive content, attractive graphics and amazing UX. WordPress is a renowned CMS that has a reliable scope in website designing and development. Many business enterprises looking to gain online presence choose WordPress as a platform for website development. It acts as the backbone of a website and is used by most of the leading organizations and business globally. You can share optimization with additional plugins that provide an opportunity to become more responsive .

Drupal is a highly functional and sophisticated Content Management System (CMS). Drupal can simultaneously handle many thousands of concurrent users and has powerful in-class security. It is used as a back-end framework for websites ranging from private blogs, forums, corporate websites, and e-commerce portals to political sites. Our customized websites are built to be very easy to maintain, update, and include SEO friendliness.

Shopify is a secure and reliable platform for building an online store. Our Shopify experts are able to make your storefront unique and even easier to manage with custom Shopify themes and apps. Shopify is much less complex and more straightforward to deploy than some alternative commerce platforms like Magento or Druopal, making it a great option for small to medium sized online businesses. 
Benefit of choosing us for Web Development
1. We are developers with years of proficient expertise.

2. We provide value added service and on-time delivery.

3. We provide leading, cost effective solutions.

4. We have globally delighted clients.

5. We perform programming and do after quality checks.

6. We create a fair, win-win partnership with our clients.

7. We always monitor user feedback Provide after sales support upto 6 months to all works done by us (new development over new requirements will be chargeable).